Best Hamburgers in Harrisburg!
Rookies Burger Bar Hours Monday – Thursday 11 am to 10 pm
Friday 11 am to 11 pm
Saturday 12 pm to 11 pm Sunday closed
Opening Sundays for NFL Ticket
New happy hour at Rookies 4:30 to 6:30 every day. We also brought back the happy hour food specials. Phone: (717) 561-0030
Rookie's Sports Bar & Grille was opened in April 2002 by Konstantine Pappas and Gilligans owner George Lois. Konstantine purchased Rookies from George in June 2005.
Rookies is a family-oriented restaurant where anybody (including children) can relax and enjoy a wonderful meal with great service, watch a sporting event, play pool, or play some video games, all in a clean and classy environment.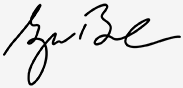 New menu with the ability to read on smartphones coming soon.
Click the menu below to open and turn pages. Scroll to the bottom to zoom in and explore other controls.