Rookies Burger Bar Hours
Monday – Thursday 11 am to 10 pm
Friday 11 am to 11 pm
Saturday 12 pm to 11 pm
Sunday 12 pm to 10 pm
New happy hour at Rookies 4:30 to 6:30 every day. We also brought back the happy hour food specials.
Phone: (717) 561-0030
Rookie's Sports Bar & Grille was opened in April 2002 by Konstantine Pappas and Gilligans owner George Lois. Konstantine purchased Rookies from George in June 2005.
Rookies is a family-oriented restaurant where anybody (including children) can relax and enjoy a wonderful meal with great service, watch a sporting event, play pool, or play some video games, all in a clean and classy environment.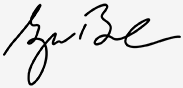 LAGER PEEL & EAT SHRIMP
Tossed in our signature spices served with choice of cocktail sauce, drawn butter or both
½ lb 11.99 1 lb 18.99
POTATO WEDGES
Topped with Cheddar and Monterey cheese served with sour cream 7.99
Add bacon $1.50
STUFFED MUSHROOMS
Stuffed with our homemade lump crab cake served with scampi sauce 10.99
MOZZARELLA STICKS
Served with marinara sauce 7.59
CRAB DIP
Our own house recipe topped with Cheddar and Monterey cheese, served with choice of tortilla chips or pita bread 13.99
ONION RINGS
Served with Thai bang sauce 6.99
JALAPENO POPPERS
Served with jalapeno ranch dressing 7.99
STEAMED CLAMS
Little neck sautéed in a wine and garlic butter sauce served with garlic bread 1 lb 11.99  2 lbs 18.99
ROOKIES LOADED FRENCH FRIES
(sub Chipolte Lager Cheddar Cheese Sauce N/C)
ROOKIES CHEESE FRIES
Topped with Cheddar and Monterey cheese served with our signature sauce 8.99
Add bacon $1.50
Add Chili $2.99
ANIMAL FRIES
Topped with chipolte lager cheddar cheese sauce, sautéed onions, 1000 island dressing 8.99  
Add bacon $1.50
BUFFALO CHICKEN CHEESE FRIES
Fried chicken strips diced and dipped in hot sauce and smothered with Montery Jack and Cheddar Cheese served with Rookies homemade dipping sauce 11.99
Add Bacon $1.50 
FRENCH FRIES – Basket  4.99 sm 2.99
GRAVY FRIES – Basket  5.99 sm 3.79
SWEET POTATOE FRIES – Basket 5.99  sm 3.9
BUFFALO WINGS
TRADITIONAL OR BONELESS BUFFALO WINGS
All wings come with celery and blue cheese or ranch dressing upon request (extra celery or dressing .75¢)
$1 upcharge per dozen wings for mixed sauces $1 upcharge for extra sauce per dozen All flats or drums $1.50 upcharge per dozen based on availability (up to 36 wings only)
Sauces:
Mild, Hot, Insanity, Sweet Heat, Hot, Blue, Hot Garlic, Garlic Parm, Honey BBQ, Sweet And Tangy, Greek, Honey Mustard, Hot Ranch, Teriyaki, Cajun Garlic Butter, Cajun, Old Bay, General Tso, Thai Bang, Jack Daniels, Hot Beach, Ranch
*Crabby $3 upcharge per dozen
BONELESS WINGS
½ lb $8.99 1 lb $ 14.99
WINGS
6 pcs $9.99 12 pcs $15.99 24 pcs $30.99
QUESADILLA
Filled with Cheddar and Monterey cheese, diced tomatoes and  red onions with  choice of Just Cheese 8.99 Philly chicken, Philly steak or  Angus beef served with sour cream and mild salsa   10.99 Shrimp 13.99
Make it Buffalo style for $1 more
HBBQ JALAPENO CRISPY CHICKEN QUESADILLA
Fried chicken strips,  Cheddar and Monterey cheese, diced tomatoes and onions, jalapenos, drizzled with hbbq and ranch, served with sour cream and mild salsa 12.99
NACHOS SUPREME
Tortilla chips topped with Chipolte Lager Cheddar cheese sauce, homemade chili, onions, tomatoes, & jalapenos, served with mild salsa and sour cream  $10.99, sub tater tots N/C
Add chicken or ground beef $5
CRAB DIP NACHOS
Tortilla chips topped with Chipolte lager cheddar cheese sauce, house made Rookies crab dip, lettuce, tomatoes, onions, jalapenos, topped with crabby sauce, served with salsa and sour cream 16.99, sub tater tots N/C
PORK NACHOS
Tortilla chips topped with Chipotle-lager cheddar cheese sauce,  house made HBBQ pulled pork, Jack Daniels BBQ sauce and Ranch dressing 12.99
MAC DADDY NACHOS
Tortilla chips  topped with Chipolte lager cheddar cheese sauce, our house made mac and cheese and chili  11.99
DK Dog
American cheese, mustard, DK homemade chili, onions ~ $3.79
Reuben Dog
Sour kraut, swiss cheese, 1000 Island dressing ~ $4.29
KC Dog
Fried bacon wrapped dog, BBQ sauce, sautted onions, chipolte lager cheddar cheese sauce ~ $4.79
Memphis Dog
DK homemade chili, chipolte lager cheddar cheese sauce, coleslaw ~ $4.29
New England Dog
Fried bacon wrapped dog, chipolte lager cheddar cheese sauce, mustard, Jack Daniels baked beans, coleslaw 5.59
Chili Mac Dog DK homemade chili, chipolte lager cheddar cheese sauce, mac and cheese 4.79
FRENCH ONION
House made 6.79
SIGNATURE HOUSE MADE RECIPES
cup 4.49 bowl 6.49
SEAFOOD SOUP
cup 4.99 bowl 6.99
BREAD BOWL
Seafood 8.99 Non seafood 6.99
SALADS
All of our salads are fresh salad greens topped with tomatoes, red onions, green peppers and cucumbers with your choice of dressing (excluding the Chicken Caesar and Taco). Our very own House dressings: Blue Cheese, French, Buttermilk Ranch, Jalapeno Ranch, 1000 Island, Honey Mustard, Caesar, Golden Italian, Creamy Parmesan Peppercorn, Balsamic Vinaigrette
HOUSE
Fresh salad greens, cucumbers, tomatoes, green peppers, red onions, croutons 5.99 Sm. House 3.99
CAESAR
Romaine lettuce, croutons, parmesan cheese, tossed with Caesar dressing 6.99 Sm. Caesar 4.99
CHICKEN MONTEREY
Fresh salad greens,  grilled chicken, Cheddar and Monterey Jack cheeses 11.99
BUFFALO
Chicken strips tossed in hot sauce, diced celery, blue cheese crumbles 12.99
TACO
Grilled taco seasoned chicken or beef,  shredded lettuce, Monterey Jack & Cheeder cheeses, diced tomatoes red onions in a fried tortilla shell served with choice of salad dressing, salsa and sour cream 10.99
HONEY BBQ
Grilled chicken tossed with honey bbq sauce, mozzarella cheese, onion rings 12.99
CHICKEN STRIP
Fried chicken strips, Cheddar and Monterey Jack cheeses,  bacon bits, fries 12.99
CHEF
Ham, turkey, Swiss cheese, American cheese, hardboiled egg 11.99 
GREEK
Fresh salad greens tossed in our own house made Greek dressing, feta cheese and kalamata olives, served with pita bread 9.99 Sm. Greek 5.99
PITTSBURGH STEAK
Fresh salad greens, Cheddar and Monterey Jack cheeses, 6 oz sirloin steak, fries 13.99
COBB
Fresh salad greens, grilled chicken, bacon bits, hard boiled egg, avocado, blue cheese crumbles 13.99
BURGERS
WE PREPARE BEEF BASED ON THE FOLLOWING
RARE – MEDIUM RARE – MEDIUM – MEDIUM WELL – WELL
All burgers are ½ lb fresh ground angus beef served on a house made roll unless otherwise
indicated. Served with pickles and choice of ff, house made coleslaw, apple cause or
baked potato – Sub small house salad, onion rings, Jack Daniels, baked beans, or sweet potato fries $1.50 up charge (ADD A ½ LB PATTY $5)
CLASSIC
American cheese, lettuce, tomatoes, red onions, pickles, topped with our house signature sauce 11.99 ADD bacon $2.00
MAC
Bacon, mac+cheese, Cheddar and Monterey Jack cheeses 12.99
WESTERN
Cheddar and Monterey Jack cheese, sautéed onions, mushroom and green peppers, hickory smoked bacon and topped with our honey bbq sauce 13.99
THE MELT
American cheese, Cheddar and Monterey Jack cheese, sauteed onions, our house signature sauce, between Texas garlic grilled bread 12.99
GUT BUSTER
Pepper Jack cheese, Fries, DKdogs chili, hot sauce, hickory smoked bacon 13.59
BRONCO
Cheddar and Monterey Jack cheese, onion rings, bacon, honey bbq sauce 13.59
MUSHROOM SWISS
Swiss cheese, sautéed mushrooms 11.99
GREEK
Gyro meat, Tzatziki sauce, tomatoes, red onions 12.99
SURF N TURF
House made crab dip, Shrimp, hickory smoked bacon, Cheddar and Monterey cheese, topped with our house signature sauce 19.99
HANGOVER
American cheese, ham, egg, topped with our house signature sauce 12.99
BLACK N BLUE
Cajun seasoned, lettuce, tomatoes, red onions, blue cheese crumbles 12.99
TERMINATOR
3 half lb patties, Hickory smoked bacon, fried egg, sautéed mushrooms, onions and green peppers, Cheddar and Monterey Jack cheese, Pepper jack cheese, pickles, lettuce, tomatoes, onions, topped with our house signature sauce 24.99
BONELESS MARINATED CHICKEN BREAST SANDWICHES
(MAKE IT FRIED N/C)
All served on a house made roll unless otherwise
indicated. Served with pickles and choice of ff, house made cole slaw, apple cause or
baked potato – Sub small house salad, onion rings, Jack Daniels baked beans or sweet potato fries $1.50 up charge
ISLAND GRILLED CHICKEN
Hickory smoked bacon, Swiss cheese, pineapple citrus salsa, topped with Rookies house made sweet heat chili sauce served on a pretzel roll 13.59
BUFFALO CHICKEN
Grilled chicken smothered in hot sauce, topped with blue cheese dressing 12.59
BBQ GRILLED CHICKEN
Cheddar and Monterey Jack cheeses, hickory smoked bacon, honey bbq sauce 13.59
BACON RANCH GRILLED CHICKEN
Monterey Jack & Cheddar cheese, hickory smoked bacon, lettuce, tomatoes, red onions, ranch dressing 13.59
BLACK N BLUE GRILLED CHICKEN
Cajun seasoned, blue cheese crumbles, lettuce, tomatoes, red onions 12.99
ALTERNATE HAND CRAFTED SANDWICHES
TURKEY BURGER
Lettuce, tomatoes, red onions, on homemade roll 11.99
BLACK BEAN CHIPOTLE
Vegetarian patty, Cheddar and Monterey Jack cheese, lettuce, tomatoes, onions, our house
signature sauce on homemade roll 12.99
GRILLED HBBQ PORK MAC CHEESE
Hbbq pulled pork, American cheese, Cheddar and Monterey Jack cheese, house made mac and cheese between Texas grilled bread 12.99
CRAB CAKE
House made crab cake, lettuce, tomatoes, onions, tarter on our homemade roll 14.99
FISH
House breaded fried haddack, lettuce, tomatoes, onions, tarter on our homemade roll 11.99
GYRO
Choice of lamb and beef gyro meat or grilled chicken, tomatoe, tzatziki, red onions on pita bread 11.99
BLT
Strips of hickory smoked bacon, lettuce, tomatoes and mayo on choice of toasted bread 11.99
ROOKIES CLUB
Choice of turkey, ham, beef, grilled chicken or burger patty with lettuce, tomatoes, hickory smoked bacon, mayo on choice of toasted bread 12.99
STEAK SANDWICH
Shoulder tender steak, lettuce, tomatoes, red onions, our house made signature sauce on homemade roll 14.99
CONSUMING RAW OR UNCOOKED MEATS, POULTRY, SEAFOOD, SHELLFISH OR EGGS MAY INCREASE YOUR RISK OF FOOD BORNE ILLNESS
RIBS
St Louis cut slow roasted half rack basted in our honey bbq sauce served with fries 13.99
Full Racks 21.99
JAMBALAYA
Andouille sausage, onions, tomatoes, green peppers in a spicy tomatoes stew over rice pilaf
served with house salad and garlic bread 13.99
Add grilled chicken 5 Add shrimp 6 Add Salmon 7
MEATLOAF
Homemade and served on grilled white bread and topped with mashed potatoes,
onion rings and beef gravy served with one side 12.99
FRIED FISH
House dusted whiting served with ff, coleslaw and tartar sauce 11.99
PASTA served with house salad and garlic bread
Enhance your pasta with the following
:
Grilled chicken 5
 | Grilled steak 7
,
Grilled shrimp 6 | Grilled Salmon 7
SPAGHETTI
Topped with choice of our home made meat sauce or marinera sauce served with salad and garlic bread 11.99 Add meatballs $4.00
CHICKEN PARMESAN
Grilled or crispy fried chicken Topped with choice of our home made meat sauce or marinera sauce, provolone cheese over spaghetti served with salad and garlic bread 15.99
PASTA ALFREDO
Fettuccini tossed in a creamy Alfredo sauce served with house salad and garlic bread 11.99
THE FOLLOWING ITEMS COME WITH TWO SIDES AND GARLIC BREAD
SALMON
Grilled and topped with choice of pineapple citrus salsa or orange citrus ginger glaze 17.99
STEAK & CRAB CAKE OR FRIED SHRIMP
6 oz Sirloin steak with your choice of beer battered shrimp or our house made crab cake 23.99
STUFFED SHRIMP
Gulf shrimp stuffed with our house made crab cake, topped with alfredo sauce 23.99
DELMONICO OR N.Y. STRIP STEAK
10 oz USDA choice center cut 23.99
Add sautteed mushrooms or onions $1.50
STUFFED FLOUNDER
Seasoned and broiled in wine and butter stuffed with our house made crab cake 22.99
BROILED HADDOCK
Haddock broiled with garlic butter 16.99
Make it crispy fried hand breaded (no up charge)
PORK MEDALLION
Grilled pork topped with mango pineapple salsa 13.99
BROILED CRAB CAKES
House made Jumbo lump with our special blend of seasonings broiled golden brown with
tartar sauce 24.99 Single 15.99
GRILLED CHICKEN
Chicken breast marinated in our own spices 13.99
Add Pineapple citrus salsa $1
BAR GRUBS
Served with ff and coleslaw
FISH+ CHIPS
Beer battered served with tarter and/or vinegar 11.99
SHRIMP BASKET
Served with cocktail sauce 9.99
FRIED CLAMS
served with tartar sauce 9.99
FRIED CHICKEN STRIPS
Served with ff and choice of honey mustard or honey BBQ 9.99
All wraps are grilled and served with pickles and choice of ff, house made cole slaw, apple cause or baked potato – Sub small house salad, onion rings, Jack Daniels baked beans or sweet potato fries $1.50 up charge
PHILLY WRAP
Philly steak, grilled onions, mushrooms and green peppers, Provolone cheese 11.99
CALIFORNIA CHEESE STEAK WRAP
Philly steak, American cheese, lettuce, tomatoes, onions, mayo 11.99
TURKEY BACON WRAP
Oven roasted turkey, hickory smoked bacon bits, lettuce, tomatoes, onions, Provolone cheese, ranch 11.99
CHEESEBURGER WRAP
½ lb Angus beef, American cheese, hickory smoked bacon bits, lettuce, tomatoes, onions, ranch dressing 11.99
BUFFALO CHICKEN WRAP
Fried chicken strips, lettuce, tomatoes, onions, blue cheese dressing, hot sauce 11.99
GENERAL TSO CHICKEN WRAP
Fried chicken strips, rice pilaf, Cheddar & Monterey Jack cheese, general tso sauce 11.99
GRILLED CHICKEN WRAP
Grilled marinated chicken, conqueso sauce, lettuce, tomatoes, onions, Monterey Jack and cheddar cheese 11.99 substitute 6 oz sirloin steak 14.99
CAJUN SHRIMP WRAP
Grilled shrimp Cajun style, lettuce, tomatoes, onions, citrus mayo 12.99
Sub salmon $14.99
House Salad
House Made Coleslaw
French Fries
Onion Rings
Baked Potatoe (Loaded with Bacon & Cheddar & Monterey Jack cheese 2.50 upcharge)
Mixed Vegetables
Mashed Potatoes
Rice Pilaf
Applesauce
Mac N Cheese
Sweet Potato Fries
Tater Tots
Jack Daniels Baked Beans
DRINKS
SODA, LEMONADE, RASPBERRY TEA, FRUIT PUNCH 2.79
MILK 2.99
JUICE 2.99
ICED TEA, COFFEE, HOT TEA 2.79
HOUSE POLICY: Groups of 8 or more 20% gratuity added to whole check – NO EXCEPTIONS Thank you
CONSUMING RAW OR UNCOOKED MEATS, POULTRY, SEAFOOD, SHELLFISH OR EGGS MAY INCREASE YOUR RISK OF FOOD BORNE ILLNESS